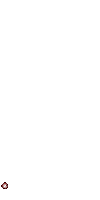 1 space available starting September 2024
Child Care Goals
To prepare children for their future:
Enable children to follow simple directions
Teach children when it is appropriate to sit and listen.
Encourage a love of music and books.
Enable each child to be self-confident, and to have self respect.
Help children verbalize needs and ideas.
Teach the children to work out differences using language.
Teach respect for others' differences.
Teach the children to have a sense of wonder and to think about the things around them.
Have each child enjoy their childhood to the fullest by encouraging:
Each child to laugh.
Each child to have fun.
Each child to experiment and to have the self-confidence to make mistakes.